"Blood is the Symbol of Afro-Asia": Afro-Asian Imaginings of Past, Present, and Future Violence during the Bandung Era
Abstract
Scholars often point to the Bandung Conference as a major event in the history of decolonization. However, this perspective relies on an interstate and developmentalist reading of anticolonialism that ultimately failed with the debt crises of the 1980s, the emergence of neoliberalism, and the death of the Bandung project. This paper offers a shift in focus by exploring the grassroot networks of Afro-Asian decolonization in the Bandung era and their preoccupation with redemptive violence in order to offer a more revolutionary imagining of the Bandung Spirit and to highlight its continued relevance rather than its eventual demise.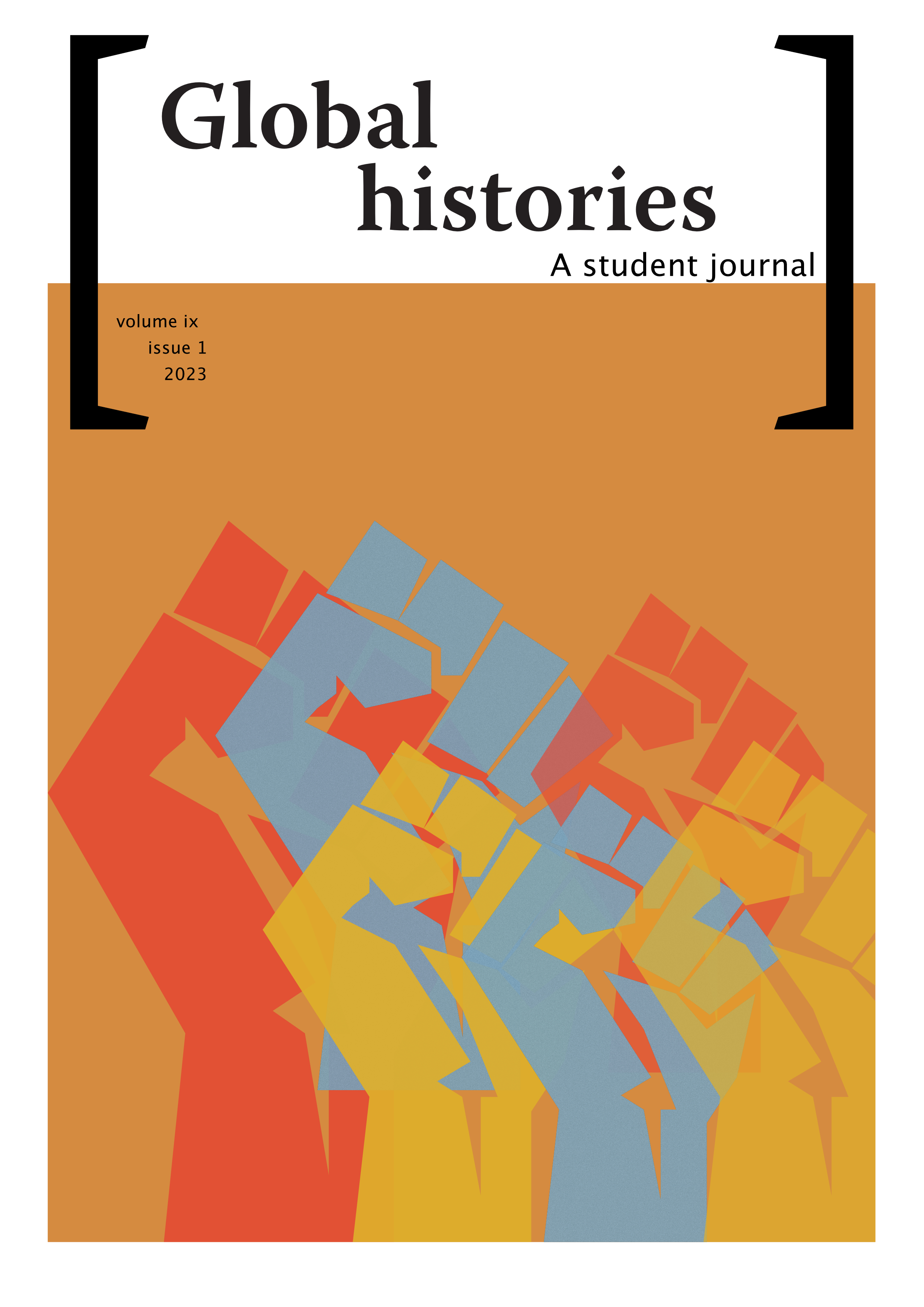 Downloads
License
Copyright (c) 2023 Edward Yuan
This work is licensed under a Creative Commons Attribution 4.0 International License.