Rowing as a Site of Cross-Cultural Encounters: South-Asian Students at Oxbridge, 1870s-1940s
Abstract
This article focuses on the social and imperial history of South-Asian students competing in rowing at Oxford and Cambridge from the 1870s to the 1940s. I argue that rowing was a site of colonial encounters and student integration between white, British and racialised, South-Asian men through normative discourses based on such social criteria as race, gender and class. This inquiry aims to embed Oxbridge and their students further within the British Empire. I first suggest a historiographical account of rowing through the lens of social and Empire history since the 1980s. I then analyse Oxbridge visual and material culture on rowing as early as the 1870s. I finally study rowing-related, bodily encounters, focusing on students at Balliol College, Oxford between 1889 and 1949. By cross-referencing a diversity of sources, such as student periodicals, minutes books and photographs, I wish to comprehend rowing at the level of individuals in the very making of the British Empire.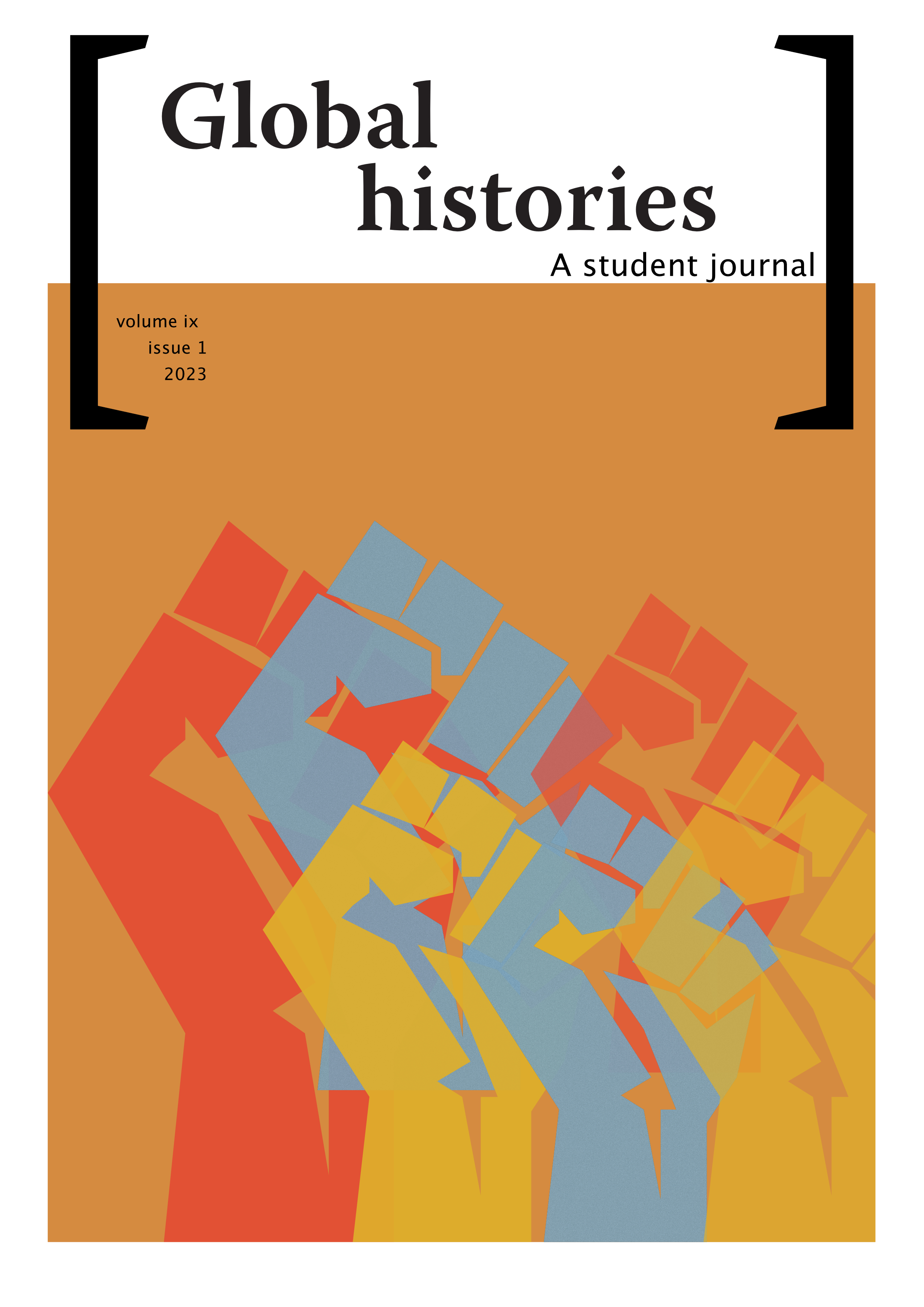 Downloads
License
Copyright (c) 2023 Loïc Folton
This work is licensed under a Creative Commons Attribution 4.0 International License.